The price of palladium
* Information provided from these graphs is not legally binding. All rights reserved
The charts on this page show the current palladium price in EUR per troy ounce and per kilo. One troy ounce is equal to 31.1034768 grams and is as a standard unit of weight in the international precious metal trade.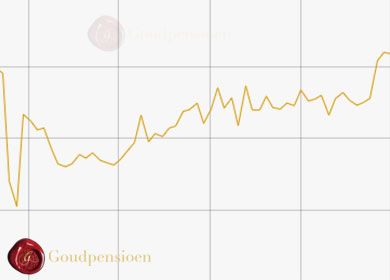 The price of palladium fluctuates
Palladium is a by-product of nickel, copper, lead, silver, gold and platinum production. Due to the scarcity of platinum, palladium is often used as a substitute. As a result the demand for palladium is rising which is also of impact on the palladium price. Demand from the industrial sector has a big impact on the palladium price. This price is largely determined by supply and demand. Keep refreshing this page (for instance by pressing the F5 key) to see current palladium rates.
The palladium price and the value of physical palladiumThe palladium price influences the value of physical products such as palladium bars and palladium coins. When the price of the palladium rises, these products become more valuable. If the price falls, the value decreases and palladium becomes cheaper to purchase. You will therefore immediately see the effect of such price fluctuations in the prices in our webshop.