Goud kopen bij de bank in Nederland
Wilt u meer weten over goud kopen bij de bank in Nederland? In dit artikel leest u hoe dat vroeger ging en hoe dat nu geregeld is. Belangrijk om te weten is dat goud kopen bij de bank de afgelopen decennia flink in populariteit is afgenomen, hierdoor is goudbaren kopen bij Nederlandse banken zo goed als onmogelijk geworden. Maar dat wil niet zeggen dat goud kopen in fysieke vorm een lastige klus is. Inmiddels hebben er professionele goudhandelaren zoals Goudpensioen deze taken volledig overgenomen.
Wanneer kan men in Nederland goud kopen bij de bank?
Het was vroeger zo vanzelfsprekend. Was uw klant bij de Rabobank, bijvoorbeeld, dan kon u daar aankloppen om goudbaren te kopen. Tegenwoordig kan dat niet meer omdat banken zich zijn gaan richten op andere, ontastbare beleggingsvormen. Wie een deel van zijn of haar vermogen wil steken in waardevol edelmetaal, klopt tegenwoordig aan bij een bedrijf als Goudpensioen, dat zich volledig richt op de verkoop van beleggingskwaliteit goud.
Bij de bank in Nederland goudbaren kopen
Wie tegenwoordig op zoek is naar Rabobank goudbaren, komt er snel genoeg achter dat deze niet meer worden aangeboden. Toch heeft u andere opties waar u op kunt richten. Zo zijn er een aantal smelters die topkwaliteit goudbaren produceren en leveren aan goudhandelaren. Dit zijn onder andere smelters als Umicore, Heraeus en Perth Mint, om er maar drie op te noemen, deze goudproducenten kennen een lange geschiedenis en zijn allemaal geaccrediteerd door de London Bullion Market Association. Goud kopen bij een betrouwbare goudhandelaar als Goudpensioen is daarom net zo veilig als vroeger bij de Rabobank!
Alternatieven voor bank goud kopen
Wilt u fysiek goud kopen? Dan bent u bij Goudpensioen aan het juiste adres. Al ruim een decennium handelt ons bedrijf in edelmetaal van beleggingskwaliteit die u snel, veilig en discreet online of in de winkel kunt kopen. U koopt bij ons uitsluitend baren en munten van erkende smelters en munthuizen. Bovendien kunt u rekenen op 100% terugkoopgarantie tegen gunstige koersen. Ontdek alle mogelijkheden direct op onze website.
Waar let u op bij het kopen van goudbaren?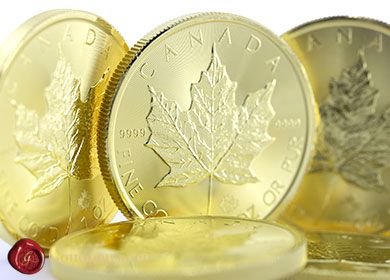 Gewicht van de baren: bedenk in welke hoeveelheden u uw goud mogelijk wilt verkopen in de toekomst.
Kies voor een product dat afkomstig is van een smelter met accreditatie door de London Bullion Market Association (LBMA).
Bedenk of u een goudbaar wilt met een certificaat, deze zijn vaak iets duurder in aanschaf maar geeft u als koper bevestiging van echtheid op papier.